Quality in insulation and scaffolding
The common thread in our business operations
Quality has always been the common thread in Franssen Groep's business operations. From the very beginning, when René Franssen announced in 1971 that he was going to 'start his own business', the quality of products, services and service has been paramount. Since current owner Remon Franssen took over from his father in 2001, this course has continued unabated.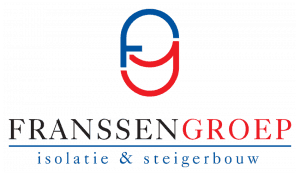 When we talk about quality, we are talking about quality in the broadest sense of the word. From our advice and engineering process and the materials to our employees, the service and aftercare. The craftsmanship of our employees is used nationally and internationally. Training and further training, including through the OOI foundation, ensures a further broadening of expertise. Naturally, we consistently meet the health and safety requirements and our VCA certification is an extra quality guarantee. When executing projects, we work in accordance with the CINI manual 'Insulation for industry' and with the regulations of bodies such as Lloyds and Veritas as a basis.
We don't want to and can't do otherwise
Franssen Groep offers a wide range of insulation work to a wide range of clients in various sectors. Customers, relations and suppliers of Franssen Groep Insulation & Scaffolding can always count on a partner who knows how to get things done. A partner that delivers quality and stands 100% for its products and employees.